So last night I got my forearm piece finished. I am slowly but surely getting very close to being done with my sleeve. It was going to be 3/4 but it is looking more like a full sleeve. Oopps! It is a tradtional sleeve meets new school.
Me and Matt don't fuck around with color, bitches!
Here is my newest addition to my sleeve, which took a six hour sitting to color and shade and a three hour for the outline.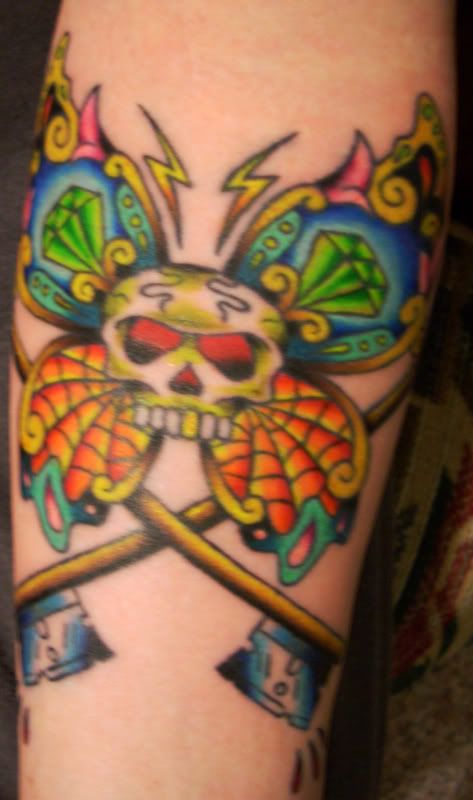 front view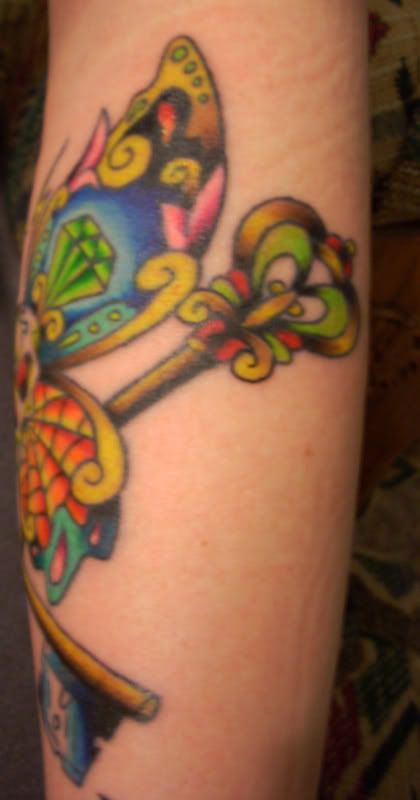 side view

Sorry I know I am not the best at taking pictures of my own arm.. haha so bare with me :)
This piece ends just about a inch and 1/2 from my wrist. I already have the rest of the sleeve planned out, its honestly just two more pieces than the background and I will practically have a full sleeve. Now if I can just finish the up the right arm.. It was started six years ago. I am such a broke slacker! Anyway thought I would share in my unneccesary pain with you guys!



♥